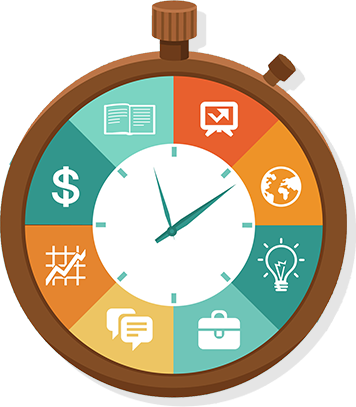 Imagine doing that more than once :( Each time it happened, not only was it an expensive mistake, but it also made all the hours I spent writing the page … a complete waste!
Which brings me to another problem you'll find when you try to learn copywriting—it takes tons of time.
After all, life doesn't exactly stop and wait while you learn how to write sales copy … for example, when I was trying to become a good copywriter, not only was I running my own business (and managing the millions of small details that entails), but I was also trying to make sure I spent enough time with my wife and kids.
However, the news isn't all grim …
After investing tons of my own time and money, my ambition did ultimately pay off… over a decade later.
By then, I'd FINALLY gotten good at copywriting and with that skillset, I've been fortunate to have been able to build 7 different multi-million dollar online businesses in all sorts of markets. I've sold everything from eBooks to informational video courses, to physical products like supplements and skin care, to SaaS (software as a service).
Which is how I know that great copywriting is the foundation of any successful business.
However, until now, it wasn't easy (or time efficient) to get great sales copy.
And that's why I'm SO excited to tell you about a copywriting solution I created that's infinitely easier, faster, and cheaper than hiring a copywriter or learning to write sales copy yourself!