Hey, You're almost to the member's area for Automatic Script. But before you jump in and start using it, I want to show you something else that can help you get even better results.
Get Even Better Results From You Copy!
While copywriting truly is the backbone of growing a successful business, the reality is, your prospects will likely still judge a book by it's cover, no matter how well written your sales message is. You see, great copy goes hand in hand with great graphic design, and together they are far more effective.
The imagery on your pages, and ads help inspire emotion just like the words do. The design can further reassure your customers and inspire them to action when you use the right words with the right graphics, helping you get even better results.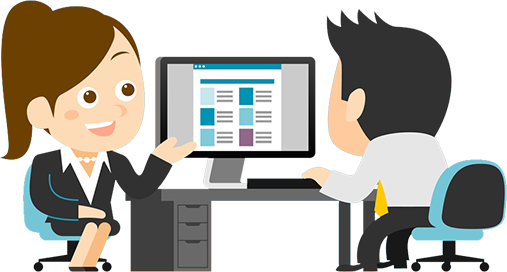 Good Design Costs Either Time Or Money…
Graphic designers can be costly, especially over an entire project between little elements and major pieces. A good designer could charge up to $2500 for web design services. And not only that, but then you'll have to wait for them to complete their work, only to get it back and likely need revisions if their design isn't what you imagined. Or worse yet their design isn't good enough quality to even use, leaving you to find another designer, wasting even more of your time.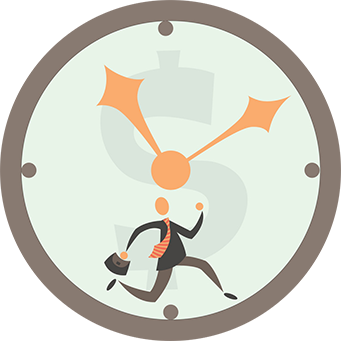 And while you could go into a graphic design program like Photoshop and create the graphics, doing that, takes lots of additional time to learn . I've tried this once before, created something less than average and then gave up. That's not something I would recommend to anyone.
And of course, there's the option of using stock image websites to get all the elements you need. But you could spend hours, and possibly even weeks searching site after site trying to find the right images. And you still have to pay for the right to use each individual icon, bullet point, and button only to end up with a mix and match looking design.
Either option is going to cost you lots of time or money and keep you from moving forward quickly in your business.
But Don't Worry, We've Got A Solution For That...
That's why we created our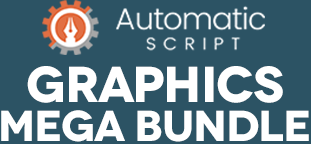 The AUTOMATIC GRAPHICS mega bundle gives you hundreds of original graphics to choose from. It has everything you could ever want or need to get your pages launched and increase the effectiveness of your copy.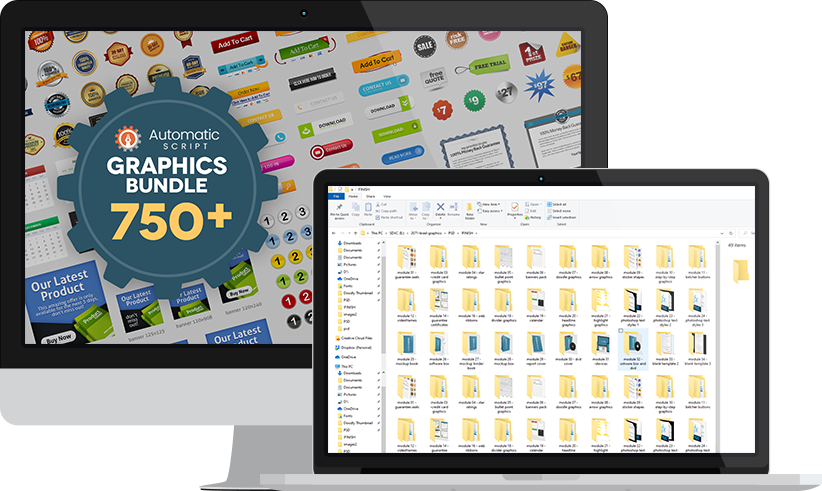 Inside of the HUGE graphics bundle you'll find multiple template designs for squeeze pages, sales pages, and thank-you pages, so no matter what your market is or who your audience is you're sure to find the perfect design that's ready to use.
Plus, we've included hundreds of smaller elements to personalize your pages, facebook banners, video sales letters, as well as guiding your customers from your opt-in page to your checkout page.
These are only a small part of what you get with the AUTOMATIC GRAPHICS mega bundle. There are way too many graphics to list them all here.
With the 100s of design elements already gathered together, you'll avoid wasting time finding them yourself and needlessly spending money to have them designed. You'll be able to design your sales pages, squeeze pages, thank you pages faster and with ease.
And most importantly your copy will be presented more professionally, making it more effective as your customers feel reassured as they follow your sales message from the headline to the payment, removing resistance for your customers.
Maximize Your Results And Profit
Normally the AUTOMATIC GRAPHICS mega bundle is a $97, which is still just a fraction of what it would cost to hire a designer to build even one of the design elements you'll get with AUTOMATIC GRAPHICS.
Though you could use Automatic Script alone, I'm confident that together with the AUTOMATIC GRAPHICS mega bundle, you'll increase your results dramatically.
Since you just chose to put your best foot forward by using Automatic Script to craft the most effective copy for your business, I really want to help you get the absolute best results. So, today I'm going to give you the AUTOMATIC GRAPHICS mega bundle for a one-time payment of just 67.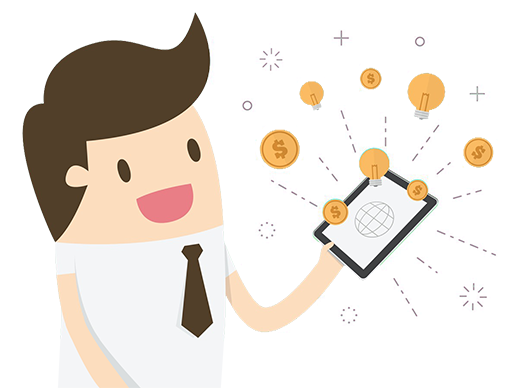 This special price is only available on this page, so once you leave it you won't see this discounted price again.
Inside the Automatic Graphics mega bundle, you'll get all the design elements to let you present your copy professionally to your audience and guide their attention to what they really need to know to make a decision, making your copy even more effective. All without wasting your time learning how to create these graphics and saving you tons of money and frustration that can come with paying a designer to do it for you, because every design element you'll need is provided for a one-time price of $67 today only.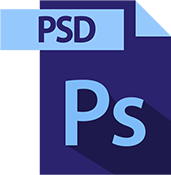 Inside of the Automatic Graphics mega bundle, not only are you going to get our designed elements, but you'll also receive the photoshop files so if you own photoshop, you'll be able to customize our images even further, should you wish to do so. This is going to give you the ultimate in flexibility.
So, to take advantage of this offer now and maximize the results of your sales message with the AUTOMATIC GRAPHICS mega bundle, go ahead and click the Order Now button below.